Why

Educate

Online

?
We offer you a unique All-in-One live education solution for your internal and external education events incl. knowledge management.
Online from person to person!
Virtual conferencing centered
Focused on the video / web conferencing.
Our lvie education solution is optimized for highly interactive online communication, cooperation and coordination - state-of-the-art.
Highly customizable
We offer you a modular system for online training, advice, project work, customer service and sales, as well as knowledge transfer and recruiting.
You get exactly the solution that meets your needs, not too much, not too little.
We host your solution for you or integrate it into your IT infrastructure.
State-of-the-art technology
We always use proven standard technologies.
No license costs.
EducateOnline is highly flexible and is constantly being further developed.
Education process oriented
EducateOnline covers the entire process - from creation, implementation and evaluation to the billing of online and presence events. Your existing systems will be integrated.
Additional functions such as download, voucher, news and feedback management supports you in digitizing your company.
Let us show you EducateOnline!
Your advantages with all solutions
One account for all colleagues.
Free co-users.
Invite all your colleagues, speakers and lecturers to your account as users for free.
They can use your booked package without additional charges.
No Software installation required
To use EducateOnline you only need your web browser and no other software.
Your customers don't have to install anything else for the web conference either.
EducateOnline can be operated intuitively and is highly customizable.
Developed and optimized to function safe and reliably.
State of the art technology – for your success
The EducateOnline web conference offers HD video in top quality and low latency voice thanks to WebRTC.
With our LiveCam you can integrate your offline documents and 3D objects into your online live events.
Record and download your events
All events in the web conference room can be recorded.
The recording can be played and downloaded at any time via your EducateOnline web solution.
Hosting on servers in German data centres
We offer data security through SSL encryption.
EducateOnline is hosted only on servers located in German data centres. Thereby GDPR compliance is guaranteed.
You can sign a separate data processing contract with us.
Our white label solutions can be integrated into existing systems, with your logo and domain name.
Very flexible license model!
Unlimited organizers!
Without additional costs!
State-of-the-art technology for your success
Only with us you can work online as if you were sitting together!!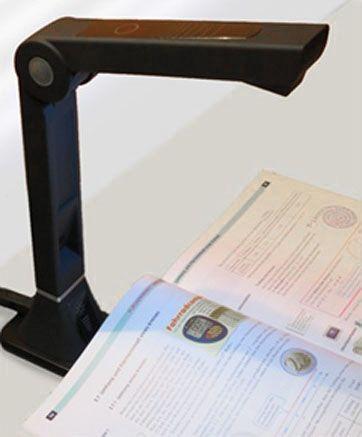 Perfect online collaboration with

Educate

Online

LiveCam in combination with our web seminar room

Tutors and students can easily sketch and explain things by hand on normal paper. Everything that happens under the lens of DocuSans is displayed live in the web conference room
3D Objects 3D objects can be presented and explained live in the virtual classroom
Non-digital materials (extracts from product catalogs, magazines, etc.) can be displayed live in the virtual classroom and included in the online event - without the hassle of scanning and uploading
With our

Educate

Online

LiveCam, you can virtually "look over the shoulder" of each other, if necessary, and thus work together and learn perfectly, as if the participants were sitting together

You can order the EducateOnlineLiveCam when you buy your solution or you can order it later. Of course, you can fully use EducateOnline without the EducateOnline LiveCam.
Easy Administration and configuration
With your administrative area you can intuitively manage all your contents and the look and feel of your EducateOnline web solution.
Our aim is to provide you with a flexible usable application, that enables you to realise your on-premise-events online - and thereby independent of location and cost effective - with a minimum effort.
Your administration allows you to:
Event
management
Template based management of your offline and online events
User
management
Role-based management of your internal and external users incl. access management
Live demo
management
Appointment management for presentations of your service or products
Knowledge
management
Topic-oriented documents for download area and knowledge database. Structured storage and management.
Voucher-
Management
Creation of vouchers for the booking of events. You will always have good orientation.
Customers and
partners
Enter reference customers with a WYSIWYG editor and visualize them on your EducateOnline web solution.
Customization
of landing page
Create and configure your individual landing page via WYSIWYG editor for quick start.
Recruiting
Management
Publish job advertisements directly on your EducateOnline web solution and manage the applications incl. online job interviews.
Manage
Look & Feel
Upload your logo for your EducateOnline web solution, define a color scheme and adjust the user menu.
Email template
management
Customize emails that are automatically sent on certain events.
Accounting
Create, dispatch and manage of your customers' bills (ie. participation or moderators' fees).
Improvement
suggestions
Overview and management of improvement suggestions sent by customers and employees
News
Create news entries to be displayed on landing page and news area.
TOP PRICE-PERFORMANCE RATIO
No hidden costs, no automatic renewal after expiration
No limitation regarding the number of users or administrators
No limitiation of usage
High level of customization and automation
FREE CONSULTATION
We provide advice on which modules do fit your needs best.
You pay for your solution only after an elaborate testing period.
The usage is SaaS-based, so you stay flexible.